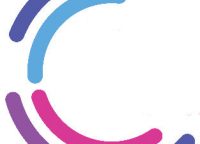 JULY 2012
HRB was in its usual position, at the pedestrian entrance of the Alton Showground at Froyle, for the 2012 Alton Show.
The A to Z of Pop was on the air live for 27 hours last weekend and played around 40 requests for patients and staff at Basingstoke and North Hampshire Hospital.
The rain almost stayed away as over 50 special guests gathered to celebrate 40 years of hospital radio in Basingstoke on Saturday 28 April.
The 2012 National Hospital Radio Awards have taken place at the Park Inn in Northampton and HRB has come away with Gold in the Best Newcomer category.
The sun shone on Alton for the annual Classic Car Show in the town centre on 24 September 2011.
HRB was out and about at a Teddy Bear's Picnic held in Haslemere by the Haslemere Community First Responders and also supported by Radio Lion of the Royal Surrey Hospital in Guildford. Events included a Teddy Bear Parachute Jump during which the HRB teddy (named Ted) beat the Radio Lion teddy back down to firm ground to cheers from onlookers!
24 JULY 2011
HRB took part in the 2011 Rooskdown Fete with Dave Warren running the coconut Shy stall. The sunshine brought out the crowds and the afternoon was a big success.
The great British weather intervened in the HRB Watercress Line day meaning that we couldn't run quite the event we wanted to. There was though a behind the scenes tour of Ropley station and a ride on the train for presenters Neil Ogden, Paul Le Feuvre and Paul Turner, the results of which will be on air soon.